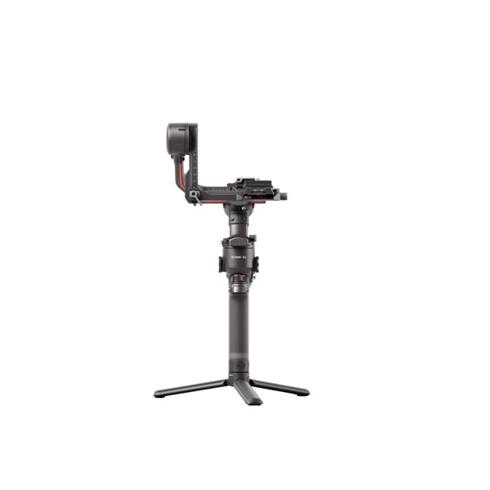 DJI RS 2
Cikkszám: CP.RN.00000093.04
EAN: 6941565901552

Masterfully Crafted
DJI RS 2 isn't just a gimbal – it's an unparalleled solution for dynamic cinematography. Every design element and feature is designed to deliver industry-leading camera stabilization. Simply put, DJI RS 2 is crafted for you to master filmmaking.
4.5kg Tested Payload 

Carbon Fiber Construction 

1.4" Full-Color Touchscreen

Professional Mounting Options 

Efficient Balancing Between Payloads

Max 12hr Fast-Charge Batteries
Weight and Payload
Film More, Pack Less

A 1kg gimbal with 4.5kg tested payload offers the highest weight-to-payload ratio in the industry. 

Monocoque carbon fiber construction adds incredible strength and unbelievable lightness to the axis arms.
LCD Screen - Full-Color Touchscreen
Access ActiveTrack 3.0 right from the touchscreen, freeing your creative control. 
The full-color LCD screen allows you to quickly adjust parameters and use all features of the Ronin app.
Stabilization
Titan: DJI Stabilization Evolved
No one makes camera stabilizers like DJI. Our Titan Stabilization Algorithm captures smoother footage than ever. Need more? SuperSmooth compensates for micromovements and increases torque, stabilizing even 100mm zoom lenses.
While DJI RS 2 is optimized for capturing unique shots with a single hand, it is also designed to be a professional filmmaking solution. No matter how complex your shot, DJI RS 2 adapts to achieve your vision.
Both RSA ports are NATO compatible, opening DJI RS 2 to a universe of third-party accessories and versatile handling and mounting possibilities.
RSA/NATO with Focus Wheel
Adjust camera focus or zoom with fine control.
RSA/NATO with Twist Grip Dual Handle 
Open up more possibilities to hold the camera for the right shot. 
RSA/NATO with Universal Mount
Integrate RS 2 with a car, jib, or slider, and control from a distance. 
RSA/NATO with Third-Party Accessories 
Take advantage of the NATO standard to access even more options. 
RSA/NATO with Tethered Control Handle
Offers basic gimbal and focus control whenever remote control is needed.
Switch to Portrait mode in just a tap to capture professional-grade footage for your social media content.
Focus System - Cinematic Sharpness
A built-in front dial above the trigger complements a mounted Focus Wheel for more precise focus and zooming, right from the handle.
The 3D Focus System uses ToF sensors to measure the distance between lens and subject for a sharp picture, even in low lighting. This advanced system makes it possible to use fast autofocusing on manual, large-aperture lenses. 
Structure - Conveniently Built for Instant Use